Ask your cancer care team if Noona is right for you. A staff member will create an account for you using your email address and cell phone number.

To use Noona, you will need a computer or mobile device with an internet connection and email address.
How do I get Noona?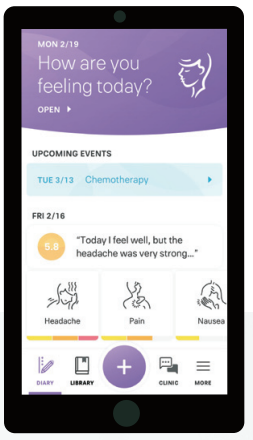 Your cancer care team will determine if Noona is right for you and will send you an invitation via text and/or email asking you to activate your Noona account.
You will be prompted to create a password.  After you have activated your account, you will be able to download the Noona app on your mobile device and start using it. You can also access Noona via a web browser on your computer by going to the link in the email or *text message.
**Important: Please do not download the Noona app, until after your cancer care team has sent you an invitation, and you have activated your Noona account and set-up your password.**
I have the Noona app installed, now what?
If you would like to learn more about how to use Noona, including how to complete the questionnaires or add patient entries, please see 'Support and resources.' 
*Depending on your cellphone plan, text carrier fees may apply.